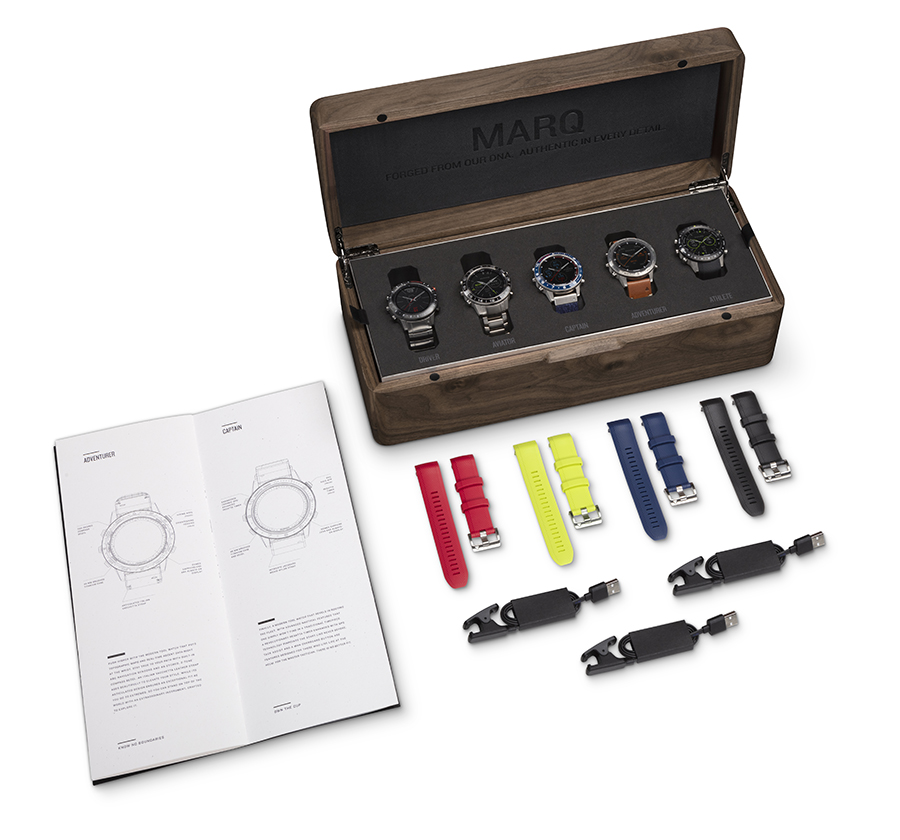 MARQ Driver
MARQ Aviator
MARQ Captain
MARQ Adventurer
MARQ Athlete
Black silicone rubber watch strap
Plasma red silicone rubber watch strap
Amp yellow silicone rubber watch strap
Navy silicone rubber watch strap
Three USB/charger cables
Documentation
MARQ® Limited-edition Signature Set
Forged from our DNA. Authentic in every detail.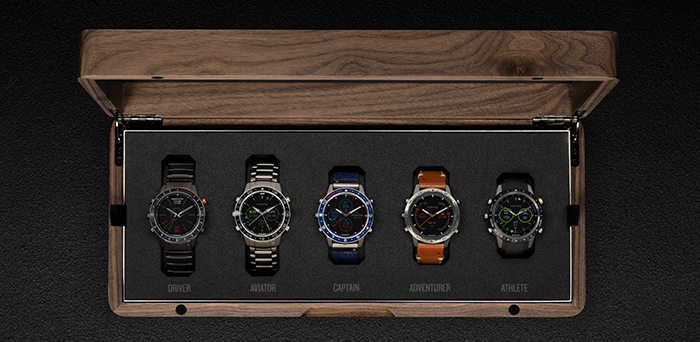 With only 100 in existence — and each individually numbered — the Limited-edition Signature Set is the complete collection of five luxury tool watches, exclusively presented with a signed letter from Garmin CEO Cliff Pemble MARQ® Limited-edition Signature Set.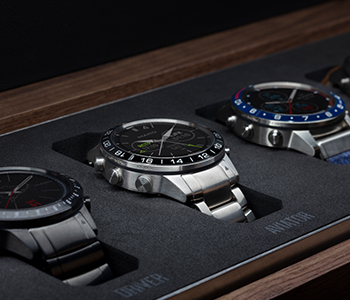 With their superior design and extraordinary finishes, these watches are here to champion the lifestyles revolutionized by Garmin technology.
All the smart features you desire are now on an exquisite luxury modern tool watch.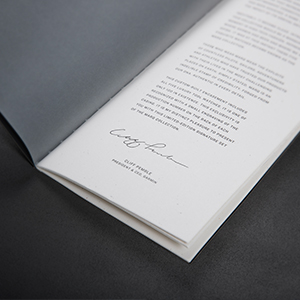 ---
MARQ® Driver
The Race for Glory, Rediscovered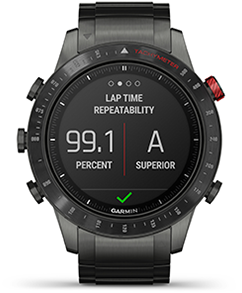 Lap Time Repeatability
Measure your consistency throughout a race with your lap time repeatability score.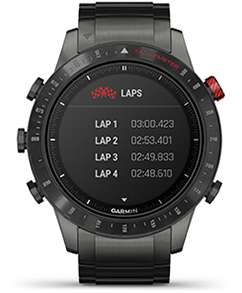 Virtual Pit Wall
Hear audio reports of every lap with virtual pit wall.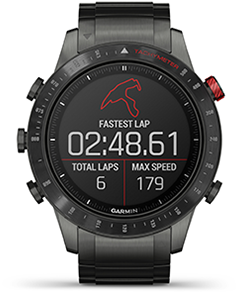 Last Race
See a summary of your last race with fastest lap times, total laps and max speed — without a transponder or other equipment.
---
MARQ® Aviator
The Majesty of Modern Flight, Reimagined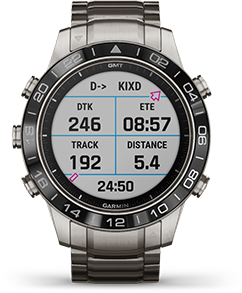 Direct-to Key
The Direct-to navigation key lets you fly straight to a location or waypoint. The Nearest key activates a path to the nearest airport.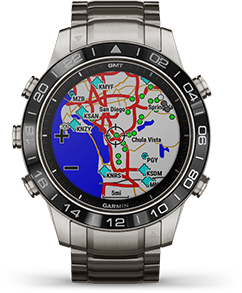 Moving Map
View your flight path in relation to nearby navaids, airports, intersections and other surface features on the full-color moving map MARQ® Limited-edition Signature Set.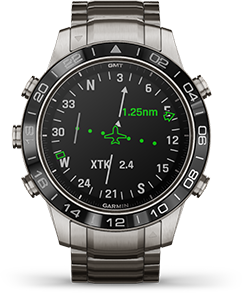 HSI Course Needle
Follow the instrument-like HSI course needle to your destination.
---
MARQ® Captain
The Course to Victory, Recharted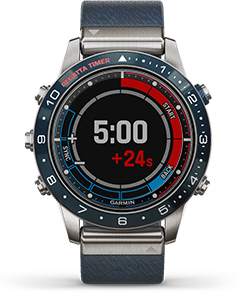 Regatta Timer
Pinpoint starts with a countdown timer that shows time to the gun, while GPS time to burn calculates your ideal position.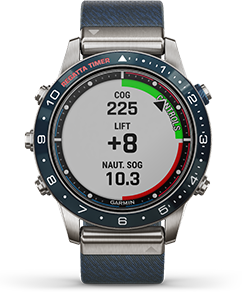 Tack Assist
Sailing features, including tack assist, are designed for one who lives life at the helm.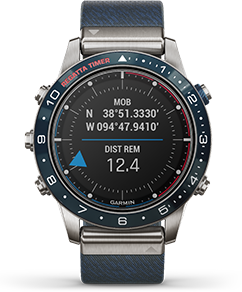 Man Overboard
Mark a man overboard with a single press. A directional arrow and distance countdown help execute a swift recovery.
---
MARQ® Adventurer
Exploration and Adventure, Reawakened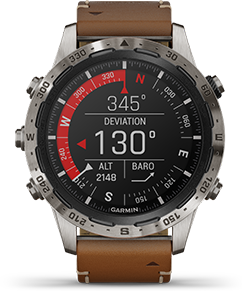 Orienteering
Use the etched 360˚ compass bezel and orienteering feature to navigate with a classic compass overlaid on a map.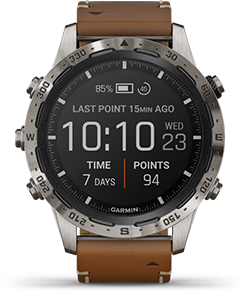 Expedition App
Save battery power with the expedition app so you can extend your travels into the backcountry by weeks.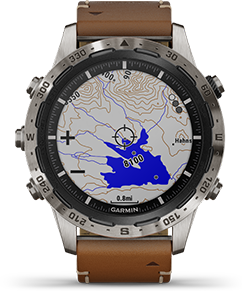 TOPO Maps
See topographical maps with Trendline™ popularity routing to discover new places to explore.
---
MARQ® Athlete
The Endurance Sport, Redefined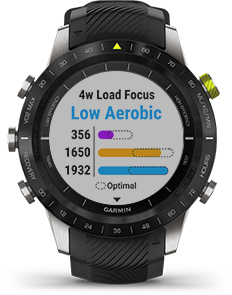 Performance Metrics
View advanced training metrics that include running dynamics², heat- and altitude-adjusted VO2 max, recovery advisor and more³.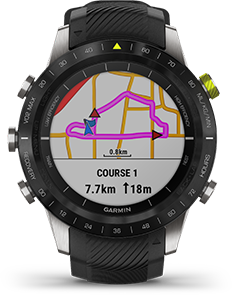 Popularity Routing
Find the best running and cycling routes with integrated maps and Trendline™ popularity routing.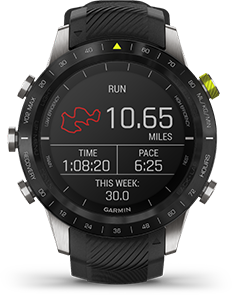 Running Dynamics
Fine-tune your form and progress with advanced running dynamics¹ that track your pace.

1Activity tracking accuracy