Garmin Swim 2 smartwatch
SWIM ANYWHERE. TRAIN EVERYWHERE.
Garmin Swim 2 is a GPS swimming smartwatch made to monitor heart rate and track distance, pace, stroke count, SWOLF and more in the pool and open water. Just add water. Garmin Swim™ 2 smartwatch
See your heart rate on your wrist, no strap needed.
Get pacing alerts, logging drills and everything you need to advance your swim.
Know when to slow down or speed up with Critical Swim Speed.
Your watch automatically stops when you do — done and done.
Do it your way when you design your own workouts.
Battery life for the whole week. That's up to 7 days for those counting.
Put your swimming performance first.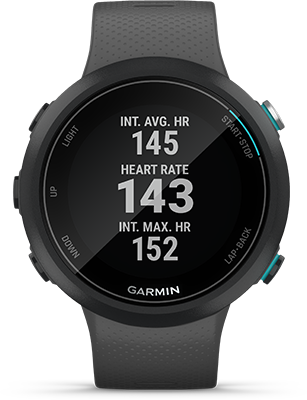 WRIST-BASED HEART RATE
Get underwater heart rate1 data without a chest strap. Check heart rate right at your wrist as you swim and during rests, and then analyze post-swim on the Garmin Connect™ app. Overlander®Garmin eLog™ Compliant ELDzūmo® XTGarmin Dash Cam™ MiniGarmin Dash Cam™ 46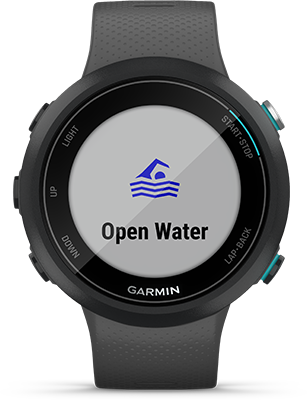 OPEN-WATER SWIM MODE
Using built-in GPS, you can train in lakes, oceans and rivers while recording distance, pace, stroke count, stroke rate, stroke distance and SWOLF.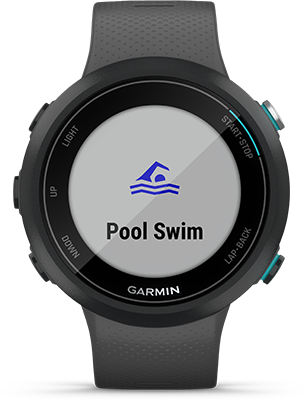 POOL SWIM MODE Garmin Swim 2 smartwatch
Dive into the water and start recording distance, pace, stroke count, stroke type and SWOLF; take advantage of advanced pool features, including auto rest.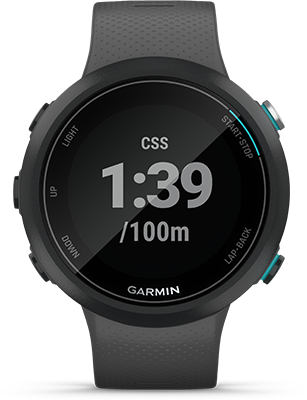 CRITICAL SWIM SPEED
Guide your training and track your progress when you know your critical swim speed, which approximates your anaerobic threshold speed.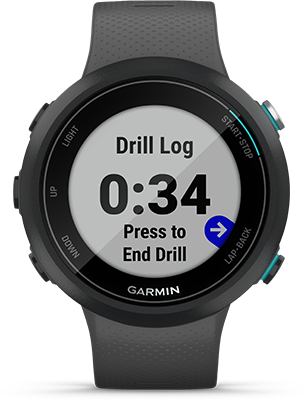 DRILL LOGGING
Track time and distance for drills such as kicking, one-arm swimming or sculling.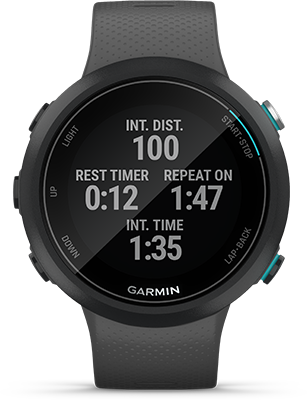 AUTO REST
When you need a break, the Garmin Swim 2 smartwatch lets you track your rests with two types of timers.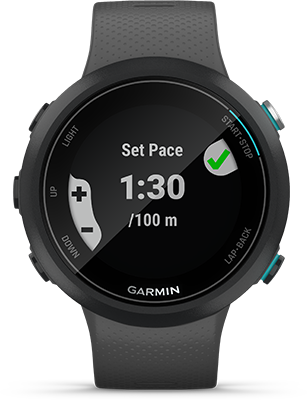 PACING ALERTS
Turn-based pacing alerts make it easy to stay on target and meet your goals.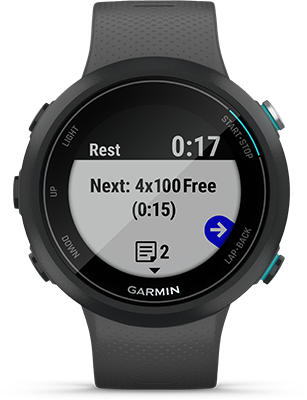 POOL SWIM WORKOUTS
Create your own custom workouts in the Garmin Connect app and get them on your watch for training.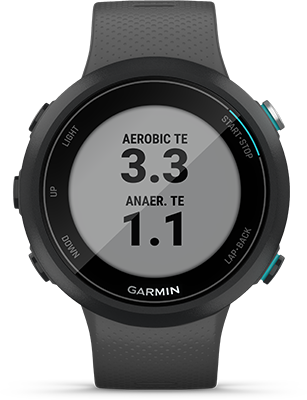 PERFORMANCE MONITORING
Keep track of your heart rate zones, calories, aerobic and anaerobic training effect and more to train smarter and harder.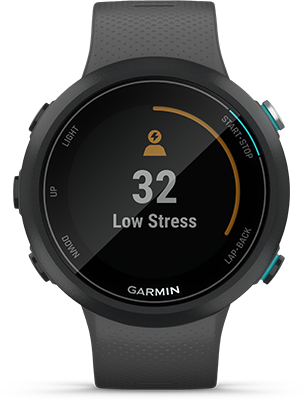 STRESS TRACKING
Find out if you're having a calm, balanced or stressful day. Relax reminders will even prompt you to do a short breathing activity. Garmin Swim 2 smartwatch
BODY BATTERY™ ENERGY MONITORING
Track your body's energy levels so you can find the best times for activity and rest.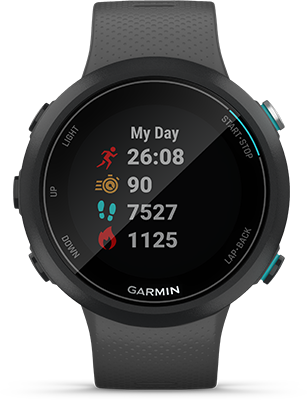 FITNESS TRACKING
While you're out and about, Garmin Swim 2 tracks steps, intensity minutes and more.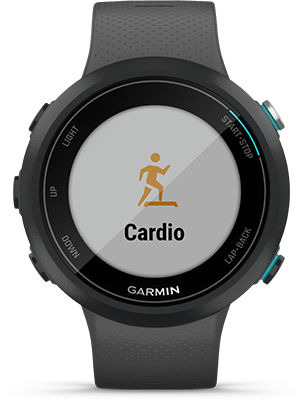 BUILT-IN SPORTS APPS Garmin Swim 2 smartwatch
Switch up your workout routine with activity profiles for cycling, cardio, run activities and more.